My book "How to Rebuild and Restore Classic Japanese Motorcycles" features many different model motorcycles from the 60-80's, below are some additional information and photos on some of the motorcycles covered in the book:
1983 Kawasaki z1000R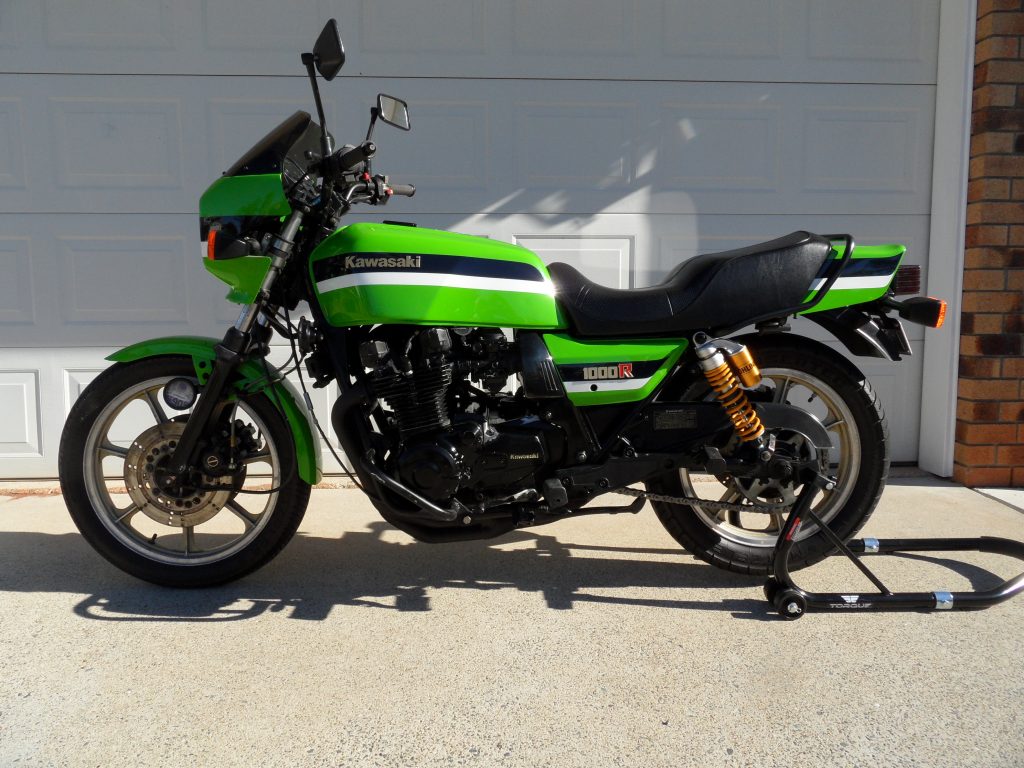 Featured in Chapter 1, this is an original 1983 Z1000R "Eddie Lawson Replica" purchased by my friend Ian Parker. He imported it from the UK to Australia and has since sold it.
If you happen to obtain an ELR they are highly prized and worth restoring back to as near factory as you can achieve. From an engineering point of view they basically borrowed a lot of parts from the GPz1100B1 and B2 models which in my opinion are just as good and with a big bore kit and quality suspension installed even better to ride.
1984 Suzuki Katana
I was at a Motor Cycle show held here in Brisbane by the local chapter of the VJMC when I spotted this bike out on the street. Often some fantastic motorcycles can be found in the car park of a show and this was no exception with a 1974 z1a parked next to it and numerous other classic bikes lined up the street.
I also found another Katana at another VJMC bike show which provided additional photos for the book.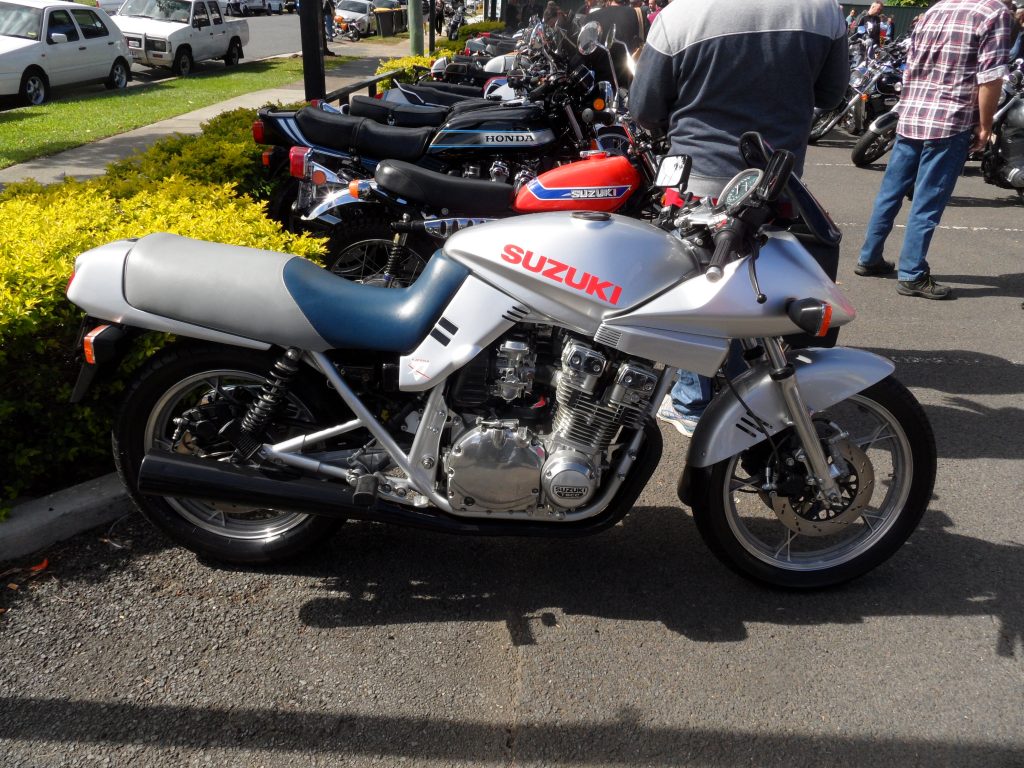 1980 Kawasaki z1000G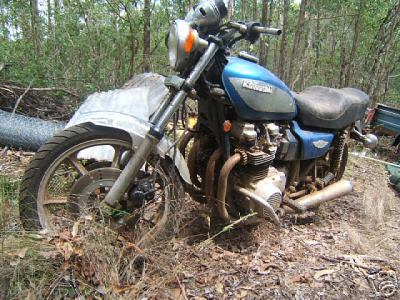 Originally the z1000G models were only sold in the United States. The sports model of it is the z1000H and it had more sales overseas and none in the US. It is by far the rarest and yet least desired of the Kawasaki Range. Most likely because the EFI was very poor in design, operation and reliability.
This bike was registered for a while and then parked in a barn by the then owner. Someone found it and imported it into Australia where the owner I bought it from rode it for a while then dropped it. Being totally uninterested in repairing it, the owner left it to die in an overgrown backyard, then 6 years later put it on eBay, I bid and won if for peanuts..
Engine pictures –  The engine has been aqua blasted and then a special media used to shot peen and seal the alloy so it wont oxidize.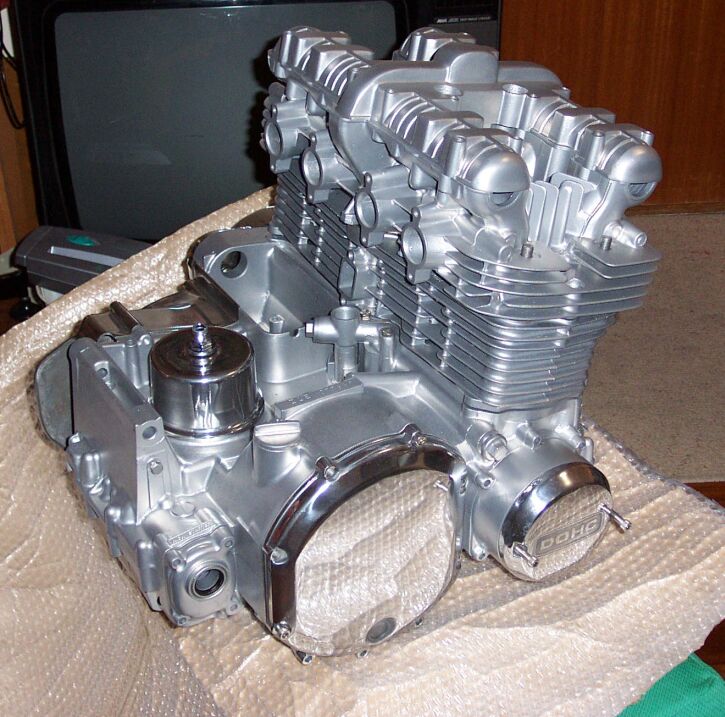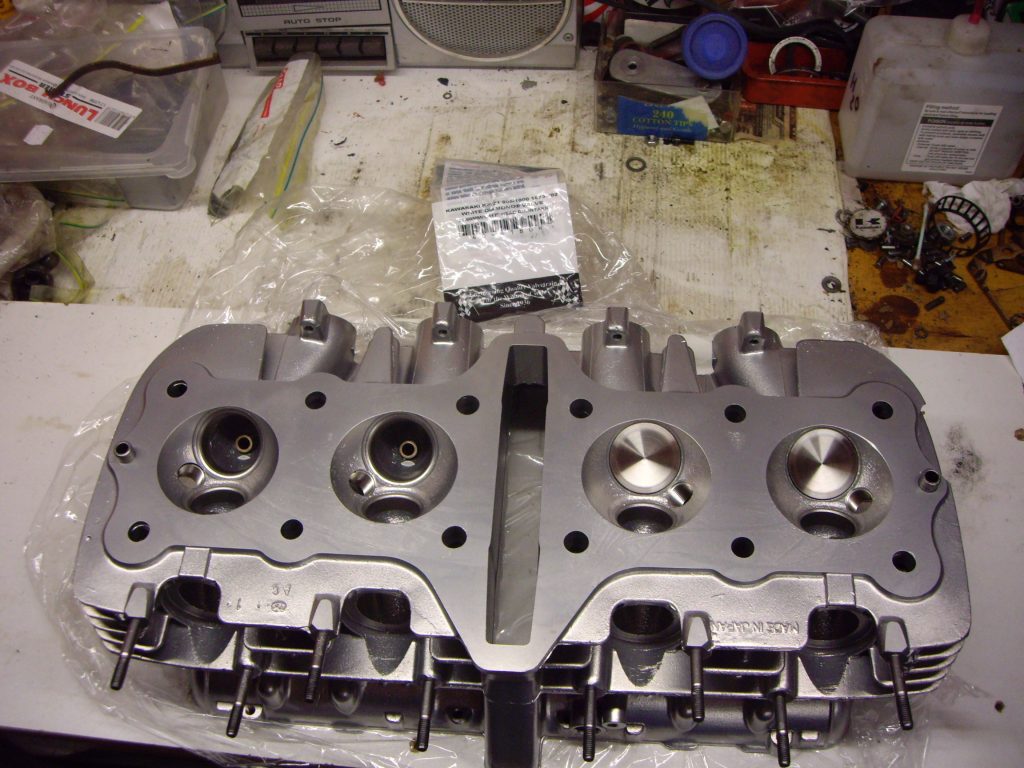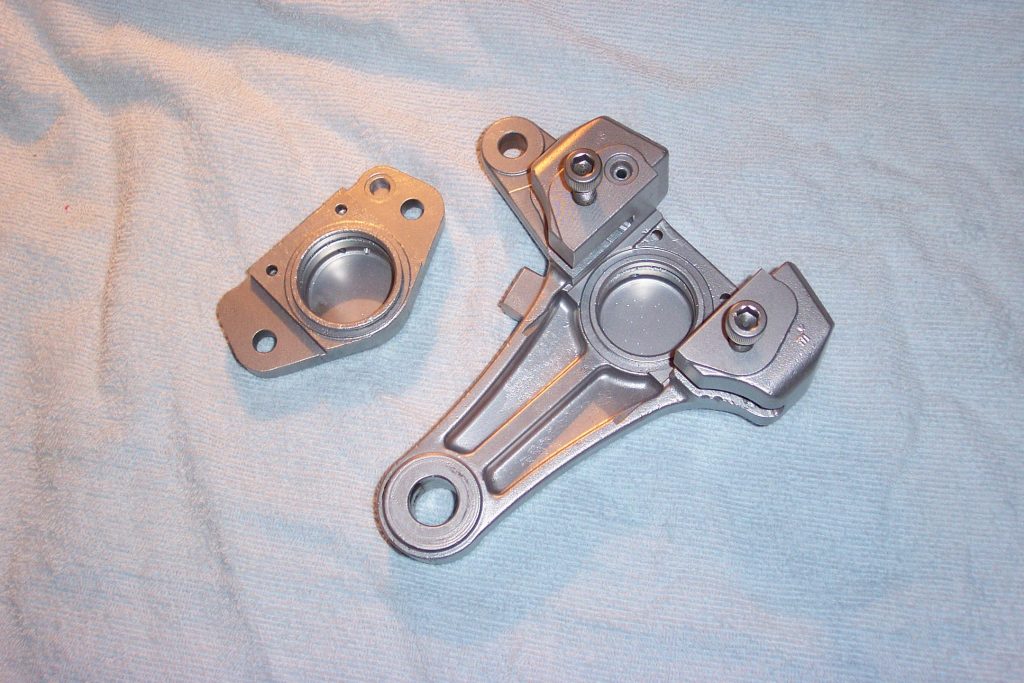 1977 Kawasaki z650 B1
There are two z650's featured in the book, both are 1977 models, the Green z650 is a "barn find", while the Gold z650 is a partial restoration featured in many sections of the book. The Green z650 as of April 2016 is stripped and undergoing rebuilding as a Cafe Racer for my next book "Cafe Racer Construction" due in about 4 years time.
The Gold z650 is road registered and at present is having some mechanical work done on it, you can follow it here: https://sidyoung.com/refreshing-a-tired-z650/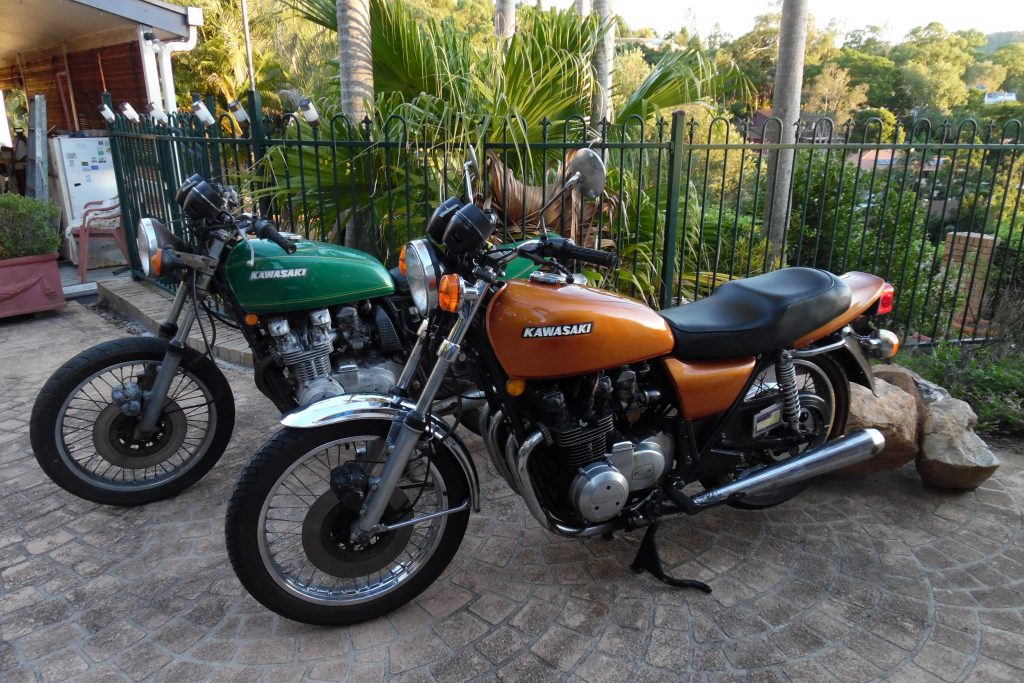 1974 Kawasaki z1a
The z1a has been a slow rebuild, this happens when you have a lot of project bikes on the go but as of 2016 rebuilding is progressing well. I now have everything for the engine and a few odds and ends to finish the rolling frame. I have kept a running blog on the bike so you can follow it's progress.
Only two major expense are left and that's and exhaust system and paint job.