History
I purchased my 1976 z900-A4 in 1999, the bike did not appear to have any previous registration history and visually the bike had numerous modifications to the frame, such as drilled holes where you would tie scrutineers tags. There also appeared to be wheelie bar mounts behind the rear shocks and numerous frame triangulations for strengthening it.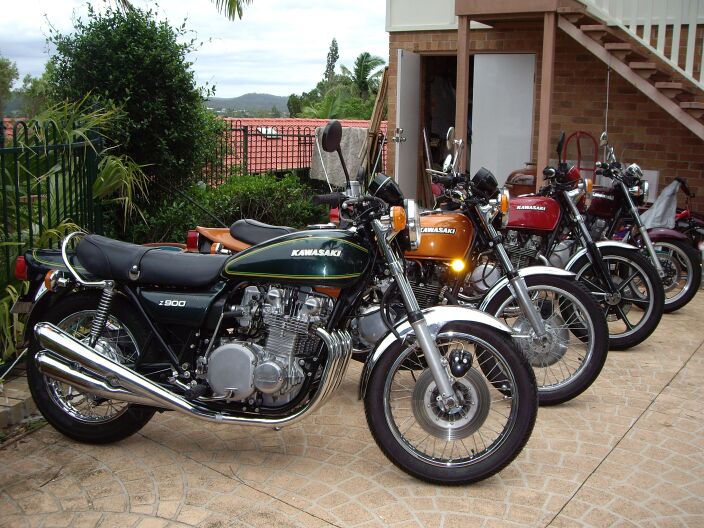 I suspect the bike had been used for drag racing as the "zed" had lots of frame gussets and was rock solid so that was a bonus.
A search of the frame and engine numbers did not return any previous registration history and may never have been road registered. Because of this I had to get an engineers certificate to get it registered and proof of ADR compliance. Initially I needed to renew the compliance every 5 years through the department of transport but this requirement stopped after about 10 years.
One thing I did learn from this exercise was to always get the previous registration label or registration plate to show it must have been compliant at some point.
I rode the bike everyday up until an accident in 2005 when one of the front brake pads seized against the disk while I was initiating a left turn down a steep hill, the bike literally flip over and landed on my hip, the rear of the bike hit the road while the front forks swung round and bent the steering stop pin, the frame suffered a twist and needed to be straightened and the body work was damaged.
Initially I fixed the damage and then decided it really needed a full restoration. To keep the bike on the road, the restoration process was done in small stages. The wheel rims were re-chromed, the hubs polished and stainless spokes fitted. Then other bits were rechromed and bolted back on. This kept the bike together and essentially in one piece, an important lesson to learn.
From 2009 onwards the bike started to see a multitude of small problems grow so it was time to strip it and rebuild it! In the process it would get a new exhaust system and then lastly the paint job would need to be done to replace the original cracked paint.
Current State
As of July 2023 the original paint is still on the bike and this year I will be doing more work to return the bike back to the road. The tank appears to have some internal rust so I will tackle that and the clutch pushrod assemble needs to be re-installed. The front brakes also need a strip and clean, so I might put a new kit through them at the same time. In 2020 I fixed up the front forks, replacing the broken lower caliper mount so there is very little to do on the bike to return it to the road.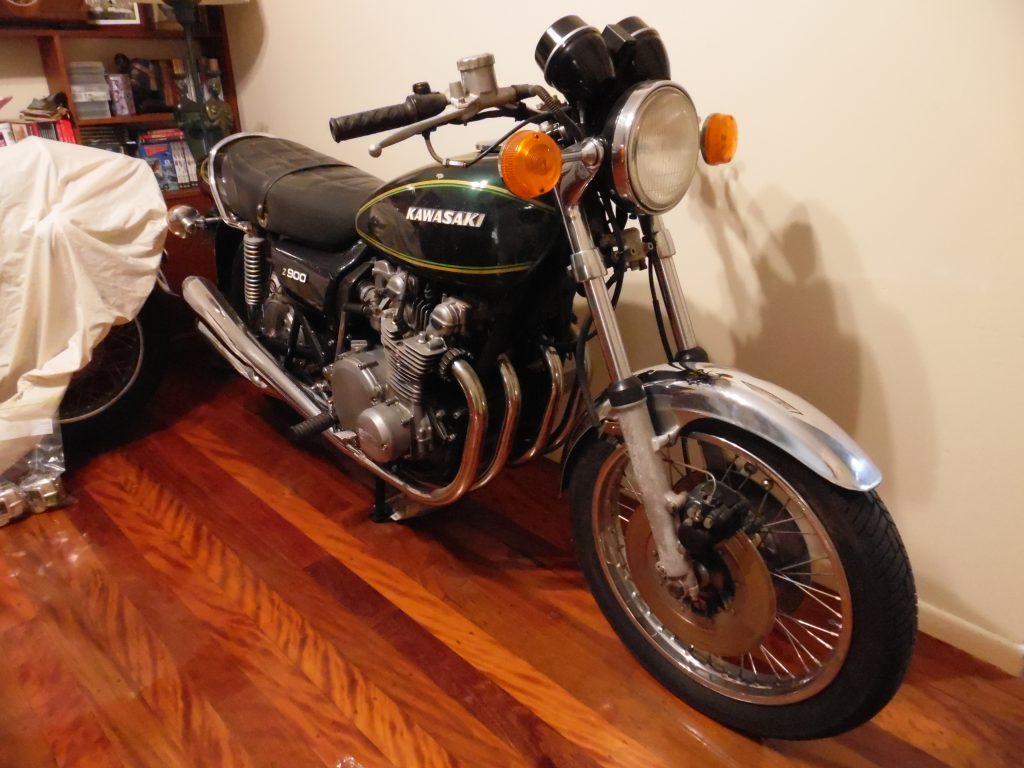 After 20 years I've done a lot of work on my z900a4, here are just some of the articles I've written on the z900A4:
-oOo-