Finally the GPz1100 has passed roadworthy and is now registered!.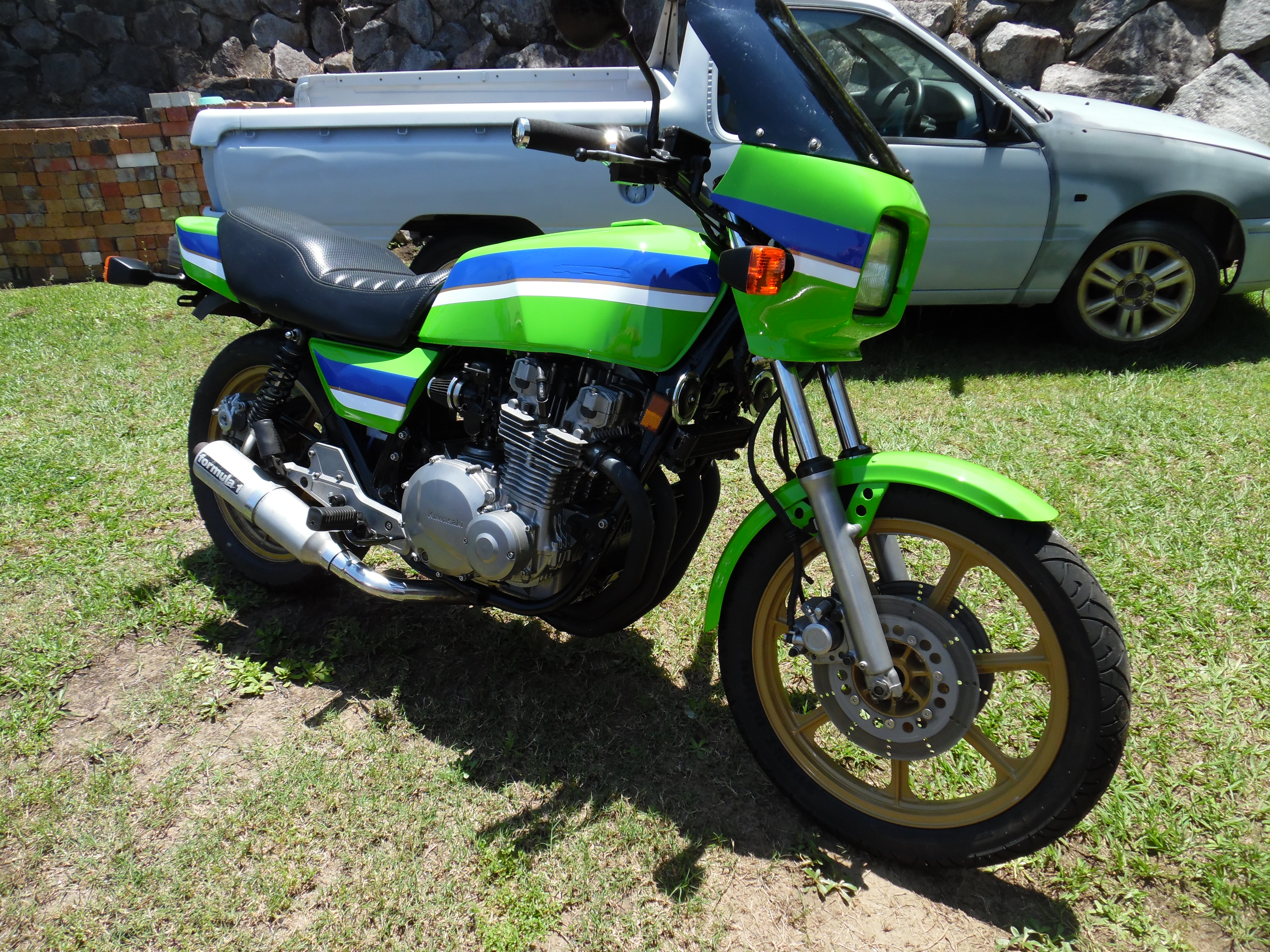 Its been a long haul and there are still minor items to finish, like badges and shims at the 1500klm mark. But last week I found a significant issue in the tank, old rust had started to flake off at a great rate of knots and so I ended up spending hours on the weekend flushing the tank out with rust blaster and then finally re-coating it with KBS Gold Standard.
The tank should cure this week and when the rain from Cyclone Owen disappears I can go for a ride 🙂
March update
Well the ride to Tassie and back has come and gone, great trip with some fantastic riding days. The bike went well other than a damaged output shaft seal, result – oil everywhere! But at least no rust will creep in anywhere.
Then the trip home made it even more even more eventful, 30klm from home and snap went the chain! A full write up is here -> GPz1100 chain Conversion
-oOo-