With the weather getting slightly warmer and other activities outside of bikes still on hold thanks to Covid-19, I've decided to just drop ALL other activities and just focus on finishing bikes for the foreseeable future. With new found focus, September is going to be a busy month starting with the re-assembly of my 1983 zx1100A1!
Last week Shazza and I grabbed one of the 1100's from storage and brought it home so I could re-assemble all the parts I cannibalized from it. It's easier to do it in the garage than inside a shipping container!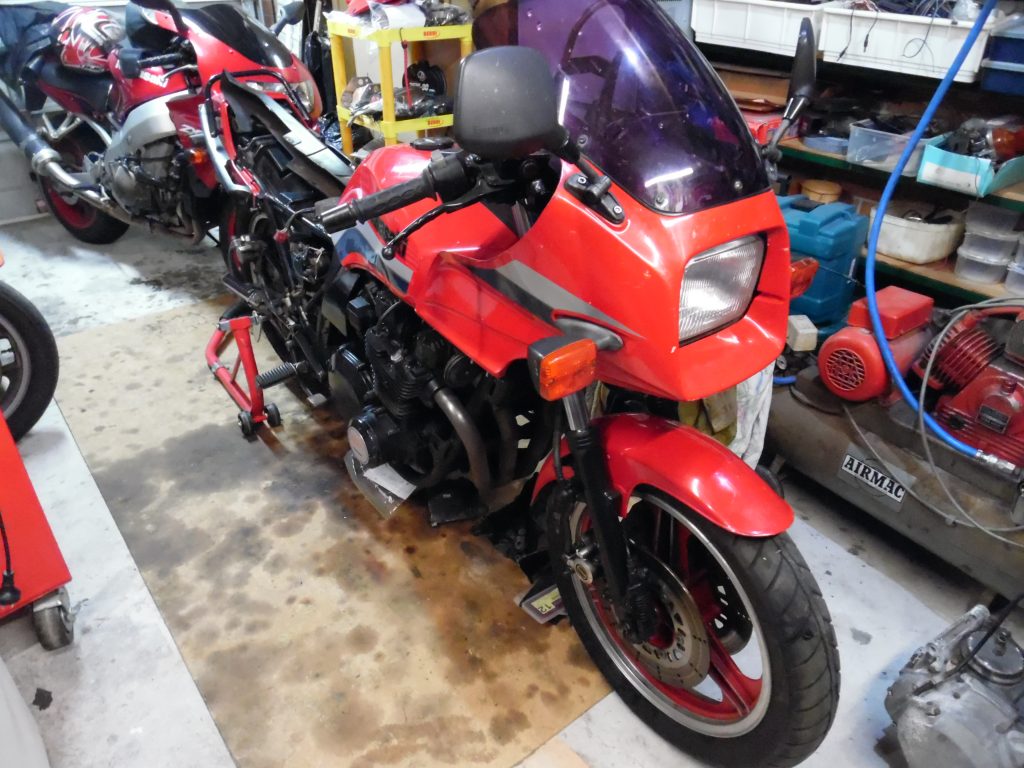 The GPz1100 is missing a stator as far as I can remember, other than that it just needs a few bits put back on, a battery and some fresh fuel.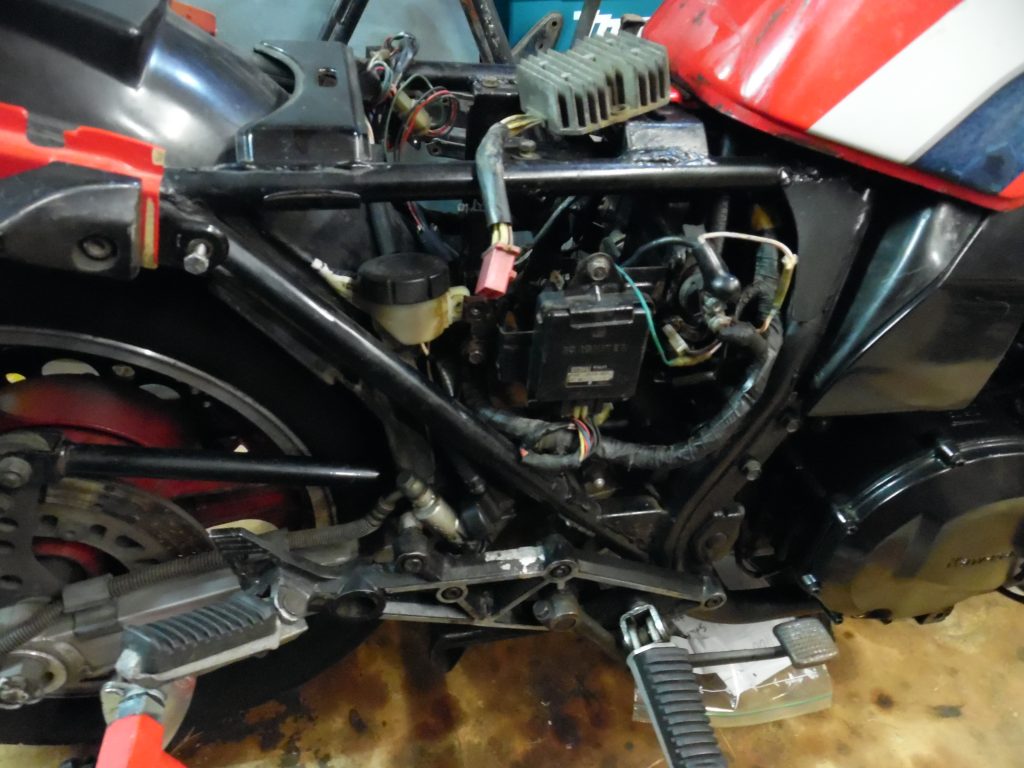 Which will also entail cleaning out the fuel rails and injectors. once its running, I might look at a re-paint in original "Firecracker Red" and cleanup all the other bits and pieces. The only mods on it are a shorter rear guard and some small rear blinkers. other than that it was running when I stored it but it did have a DFI warning light come on after a while.
Stator Progress
I managed to get the Stator for the zx1100 back from being rewound and I am getting the z1a Stator rewound now, so I'm looking forward to seeing it back.
The 1983 GPz1100 (zx1100A1) is pretty much back together, I just need to put the Starter Motor in and put the case back on the engine, add oil and fire it up 🙂
z650 Cafe Racer Project
I decided to get stuck into this project again, I really want a cafe racer on the road and I need to do some fabrication so I can have some pictures for my next book (more on that below). So I've spent time starting to put some of the major items back together, starting with the forks. in fact these are the forks from my article: https://sidyoung.com/replacing-fork-seals/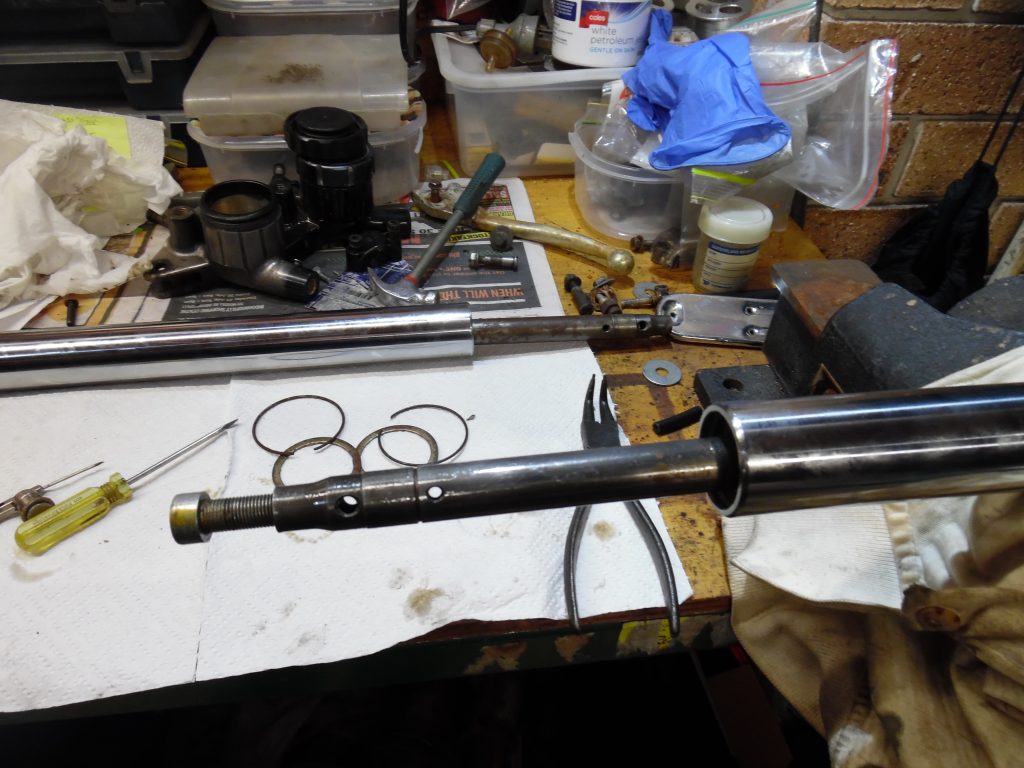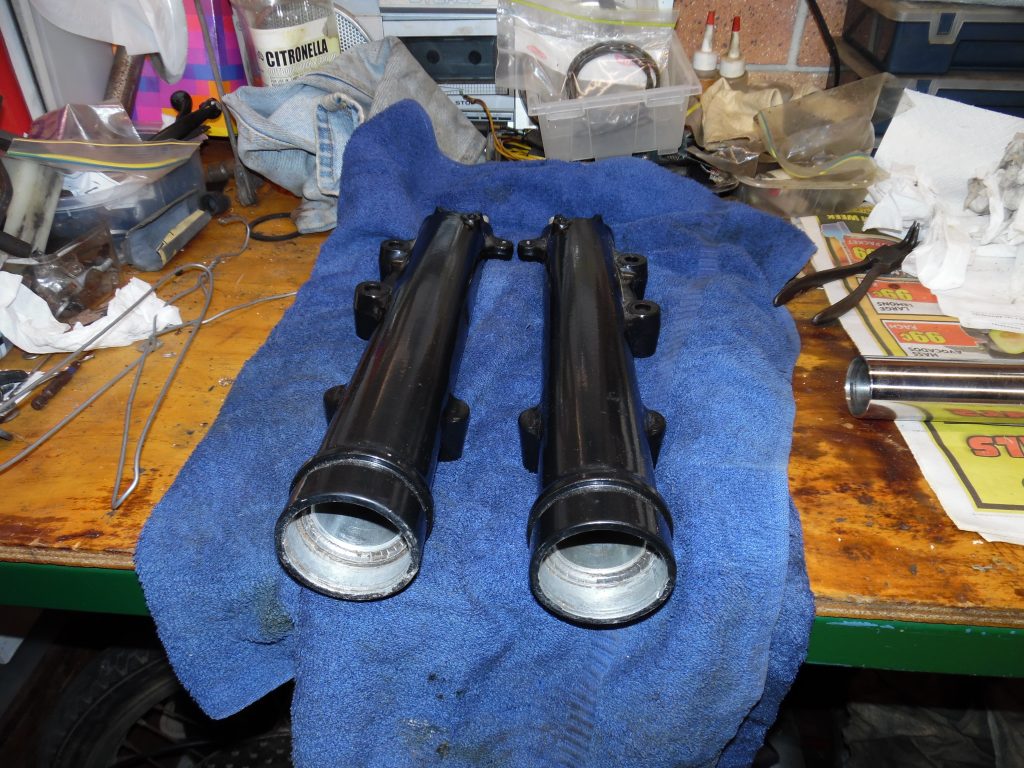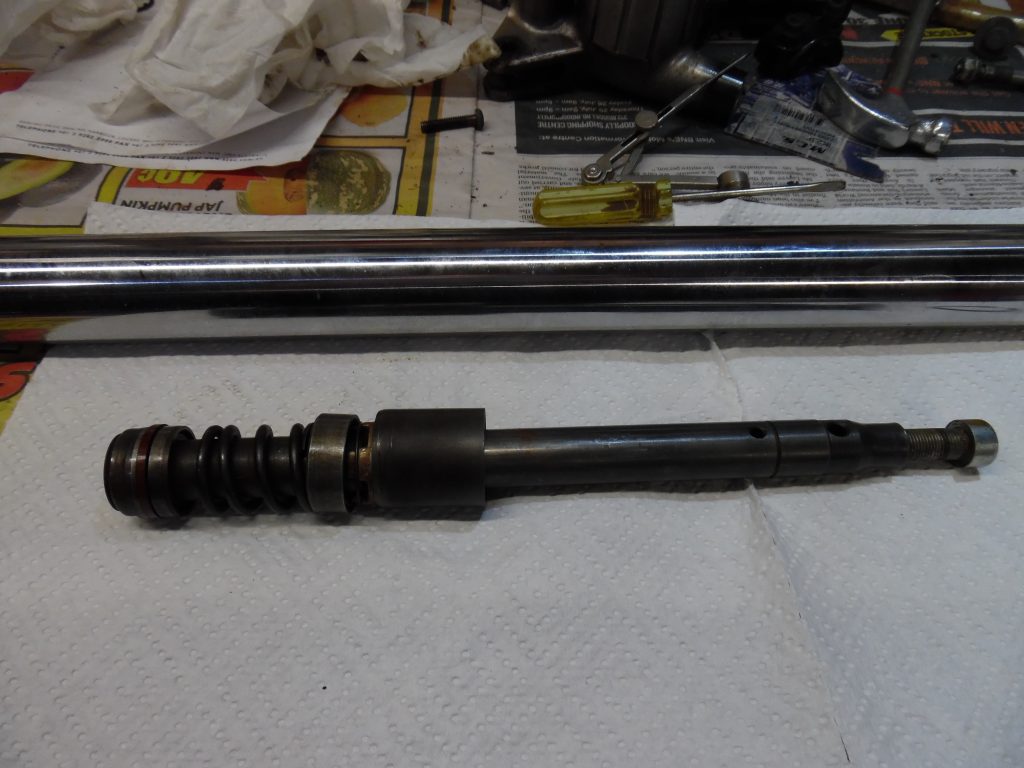 Once the forks are assembled, I have a front guard from a zx10 which should fit between the forks. I will need to fabricate a pair of "L" shaped brackets to mount it to the lower fork legs.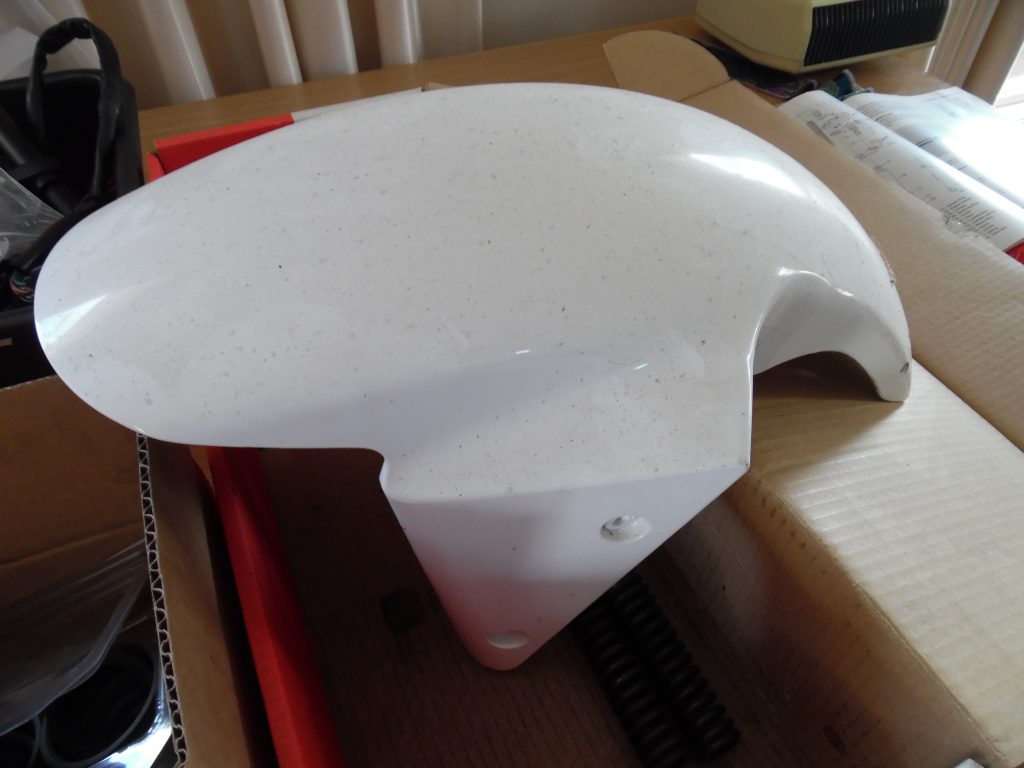 Also on the front of the bike, I've started experimenting with some zx10 switchgear and I have some after market clipons to install.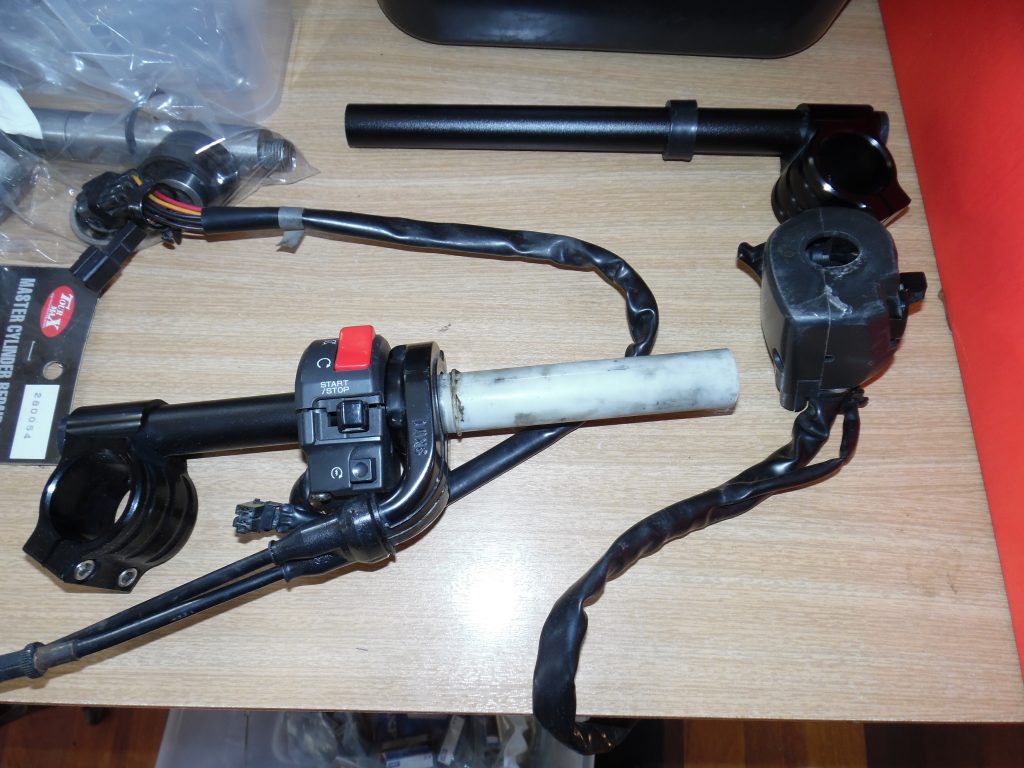 1974 z1a Project Bike
This project is finally (and slowly) starting to come towards an end. I've obtained some more parts for the frame and there is only the large cost items left to get (as is always the case)!
I still need the following tasks completed:
Paint Scheme – Most likely Green/Yellow.
4 into 4 exhaust new reproduction – $2500
Battery and test electrics.
Install engine and attach everything.
Fuel it and fire it up.
Down the track I have some sideline tasks, mainly to refurbish original parts I have accumulated for the bike over the years and hold them as spares for the next build:
Refurbish another set of switch gear.
Refurbish another master cylinder.
Gather up all the z1, z1a,z1b, z900 parts and catalog them, repair them and look at acquiring another zed 🙂
1991 Zephyr 550
I mentioned this bike last month, back in June I purchased a very neglected and partially hacked 550. I've managed to source a few more parts for it since then and the end design goal has been solidifying in my mind as to what I want to do with it.
Since the frame has been hacked at the end, I will resto-mod-cafe it…. basically clean it up. I have no idea what the engine is like, but I suspect it runs so that's a bonus if true. For the rest of it, I will disassemble all the brackets and get them powder coated in Satin Black.
The fork look a little tired and could do with a good cleanup, so it might even be a case of starting with a good clean up of the front wheen and forks and front end. This could entail redoing the rims in black and basically "Satin Black" the whole bike except the tank, guards and side covers… my surprise colour choice will come later.
Wrapping up……
As work progress on the z650 this September, I will add some more content here. By the end of the month, I want the front end assembled, and the brakes sorted. I know I will be putting a GPz900R caliper and master cylinder on it as well as some HEL brake lines.
-oOo-